Explore Local Charities and Causes
By Category
CauseWash has been a great opportunity for our organization. Not only are we increasing awareness of our programs and services, but we are offering our supporters an opportunity to purchase something they normally would purchase AND help our organization at the same time!
Holly Dutcher
Executive Director
CURE Childhood Cancer Association
Participating Car Washes
You will get THE BEST WASH offered by these car washes at a discount.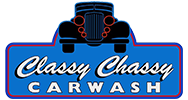 Are you a Non-Profit looking to raise money for a cause or an event?