Cause: Children Awaiting Parents
Every cent of your donation will go to this Cause.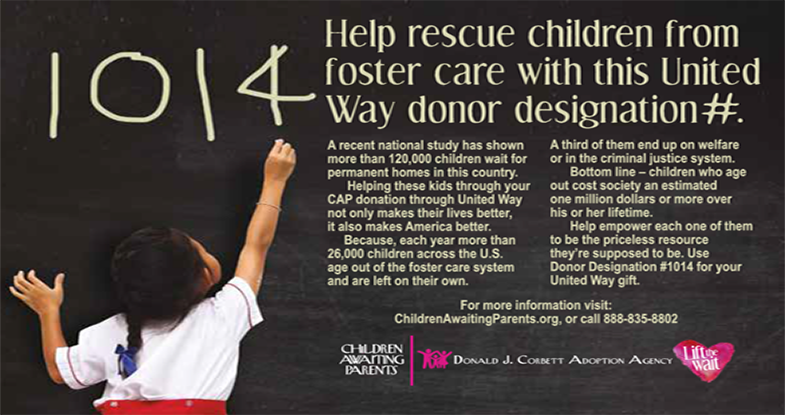 Children Awaiting Parents is dedicated to finding loving adoptive families for children in foster care. Children Awaiting Parents also advocates nationally for adoption by bringing attention to the children, by promoting interest among people who could become permanent adoptive families and by encouraging adoption friendly policies.
Our waiting children are often older, minorities, sibling groups who wish to be placed together, or children with emotional, mental and/or physical disabilities - children who are typically categorized as "special needs" or "hardest to place."
Wash: Give a little. Save a lot.
Get our exclusive Buy 2 Get 1 FREE offer when you donate $5 with your purchase.

Your car washes are emailed within moments of purchase & can be used immediately.

Gift feature at checkout lets you send car washes with a personalized message & email delivery date.