The LaserWash system is 100% TOUCH FREE, which means no brushes, cloths, or anything other than a blast of clean filtered water and cleaning products touch your vehicle. The wash process is different as well. Instead of being pulled through wash equipment on a conveyor, LaserWash equipment uses sensors to automatically move around your parked vehicle.
These steps explain what to expect when using a LaserWash.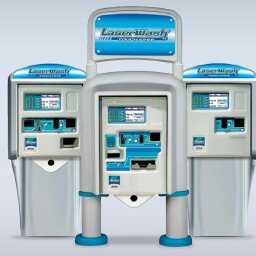 Step 1
Drive up to the payment kiosk in front of the wash bay door and enter in your wash codes to redeem your prepaid wash. Each LaserWash has helpful signs in view of the kiosk that answer common questions.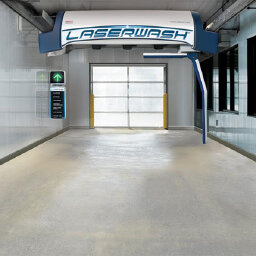 Step 2
Pull into the center of the wash bay until instructed to stop by a red light and or loud beep. Put your vehicle in park. When entering the wash bay, your vehicle will get an underbody and lower side panel spray.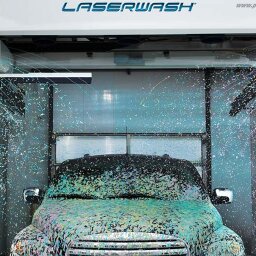 Step 3
The automated wash system goes to work by making several passes around your parked vehicle to deliver a touch free cleaning. The experience is like having your own personal car wash, enjoy.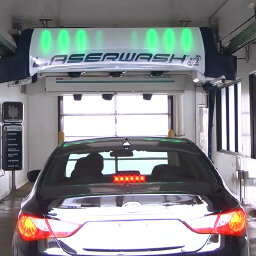 Step 4
A green light will indicate when to exit the wash bay. Keep in mind you received a spot-free rinse and blow dry, so there are no people to greet you with a towel. You just drive off.
---
Did You Know?
There are four wash levels available at participating LaserWash locations. The car wash offered through CauseWash is the BEST WASH of the four!

The line into the LaserWash bay does not move like a traditional conveyor type car wash. So instead of stopping and going in line, you just wait until the person in front of you is done and proceed in.

LaserWash operations use water that is purfied onsite by reverse osmosis, which removes minerals and other types of solids and chlorine from the water so you get a clear, clean spot-free finish.

Each participating LaserWash is independently owned and operated.