Cause: Rochester Rotary Sunshine Campus
Every cent of your donation will go to this Cause.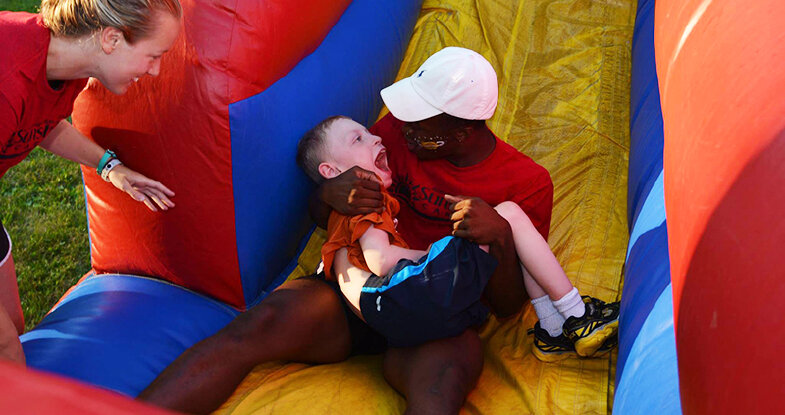 Since 1922, Rochester Rotary Sunshine Campus has provided a summer camp where children with disabilities can simply have fun, without any barriers. Today, this 157-acre camp in Rush, N.Y. meets the needs of thousands of children with disabilities and their families. Every year, more than 2,500 kids get the chance to enjoy a camping experience that they cannot get anywhere else.
Pretty much any activity a child wants to do at summer camp is here. The newest attractions are "My Treehouse" and the Gizzi Family Sensory Center, which features a variety of activities to stimulate the visual, hearing, smell, touch and taste senses.
While at the camp, kids with disabilities get the chance to just be kids. And their parents get a much-deserved respite as well.
Wash: Give a little. Save a lot.
Get our exclusive Buy 2 Get 1 FREE offer when you donate $5 with your purchase.

Your car washes are emailed within moments of purchase & can be used immediately.

Gift feature at checkout lets you send car washes with a personalized message & email delivery date.